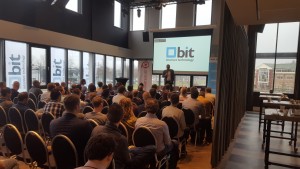 Early 2016 AbuseIO organized FIAT!, a conference on internet abuse handling and internet security. With over 100 visitors it exceeded all our expectations. We received a lot of positive feedback and we are happy to announce a new conference. This new edition will be called Abuse(IO) Security Conference II (ASCII). We now request your attention for a Call for Papers. With your help we can make this conference even better than last year's conference. Besides the talks, we will present a new release of AbuseIO at this event.
We are currently in the process of planning this next event for early 2017 and would like to start a Call for Papers (CFP). Presentations on all topics related to cyber attacks, internet abuse management, intrusions or defenses are within scope. Example topics are:
– Mitigating hardware and software vulnerabilities
– Critical infrastructure protection and resilience
– Mobile and Web security and privacy
– Security and privacy of the Internet of Things
– Mobile, cloud and big data security
– Future use of encryption
– Cyber intelligence techniques and threats intel sharing
– Digital forensics, Vulnerability analysis, Intrusion detection and prevention
– Governance of cyberspace
Authors are asked to submit an abstract of their planned presentation, which should describe the topic and structure of the presentation. We accept papers in Dutch and English. Each presentation will get a slot of 40 minutes, which includes time for the introduction and Q&A. The deadline for submissions is 31th January 2017. Papers can be submitted by e-mail to the organisation on cfp2017@abuse.io. Please share this blog post with anyone who might be eligible for a talk. We would like to ask as well you to inform us on speakers that we could personally invite to send in a paper.